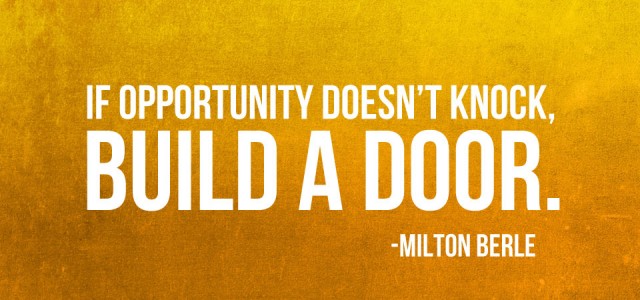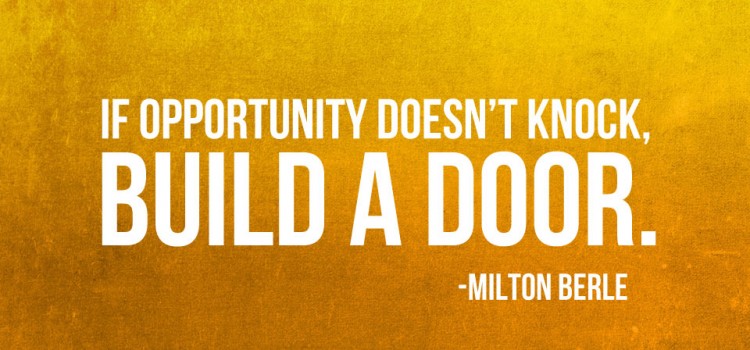 If opportunity doesn't knock, build a door.
– Milton Berle
Milton Berle was a famous American comedian and actor (1908-2002). He was one of the first well-known television hosts, ultimately earning himself the nickname, Mr. Television. Born into a Jewish family in Harlem, Milton created most of his opportunities for himself, working his way up from humble beginnings in vaudeville comedy to hosting Texaco Star Theatre on NBC, which dominated its Tuesday night time slot for many years in the late 1940s and early 1950s.
With this quote, Milton expresses the notion that you can't sit idly by and wait for opportunity to find you. If you're feeling stuck or directionless, you need to take action and create your own opportunities.