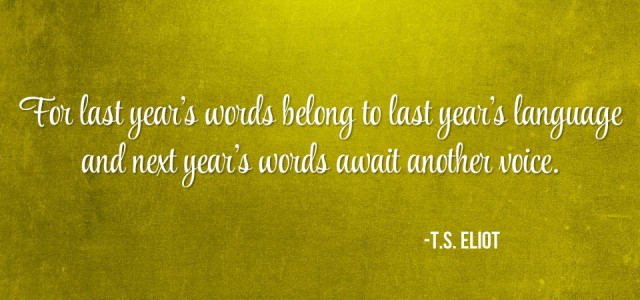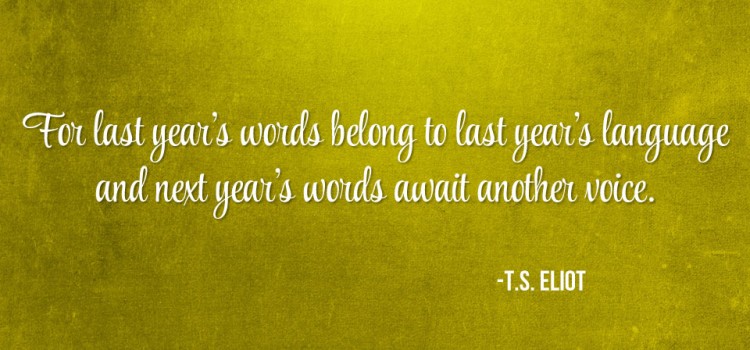 For last year's words belong to last year's language and next year's words await another voice.
– T.S. Eliot
T.S. Eliot was born in St Louis, Missouri in 1888. Being rather a sickly child, he became an avid reader and at school he studied Greek and Latin, German and French. He went on to study Philosophy at Harvard, spent a year at the Sorbonne in Paris, then won a scholarship to Oxford. He came to England in 1914, but spent much of his time in London where fellow poet Ezra Pound took him under his wing. Soon Eliot was involved in the literary and artistic life of the capital, earning a living first through teaching then as a bank clerk.
The war changed European society drastically, and a cultural revolution was under way. Eliot was at the forefront of the new literary and artistic movement: Modernism. His 'Love Song of Alfred J Prufrock' caused a stir when it was published in 1915. The opening image, of the sky spread out like an anaesthetized patient, was a shocking new way of using metaphor, and the 'stream of consciousness' style rejected formal narrative in favor of conveying the thoughts and feelings of the characters more directly.
The themes of Eliot's poetry were different too: social awkwardness, alienation from society, even depression and despair. The tone could be world-weary and bleak. His poems sometimes referred to other works and historical figures, often drawing on his scholarly knowledge, so footnotes were required for the reader to make sense of the references.
T.S Eliot's poetic style mostly rejected the regular meters and rhymes of earlier poetry. Instead, a more contemporary voice came through the stylized speech-patterns. The overall effect was concise and concentrated – more demanding for readers, who had to puzzle out the meaning – yet its power and depth went way beyond mere novelty.
This ground-breaking approach to poetry was developed by Eliot during the 1920s, notably with The Waste Land. In 1925 he joined the publishing firm of Faber and Faber, where he directly influenced the development of English literature by publishing other poets such as W.H.Auden. In 1927, Eliot became a British citizen and converted to Anglicanism. His sequence of poems, The Four Quartets, was inspired by his faith, portraying the spiritual struggle of the sceptic-turned-believer.
In 1932, Ezra Pound famously declared: 'Make it New!' Eliot put it more poetically: 'For last year's words belong to last year's language and next year's words await another voice.' By encouraging young poets, T.S. Eliot ensured that other new voices would be heard through poetry, following his inspiring example.