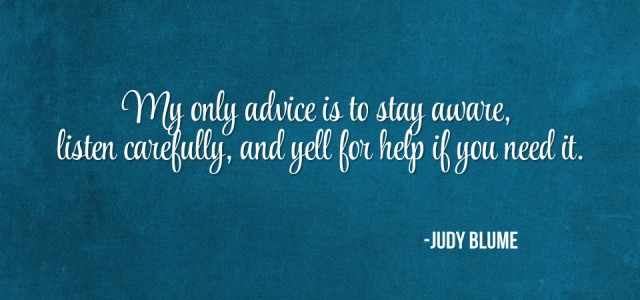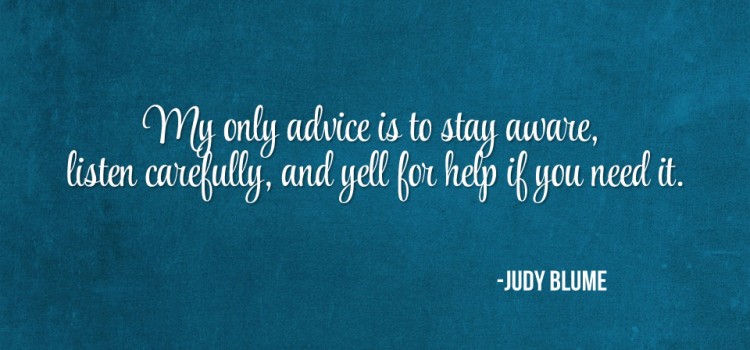 My only advice is to stay aware, listen carefully, and yell for help if you need it.
– Judy Blume
Judy Blume is a writer known for her accounts in creating children's stories. She was born in Elizabeth, New Jersey on the 22nd of February 1938. Back in her childhood days, she never really aspired to become a writer. Instead, she wanted to be many things such as a cowgirl, a great actress, a ballerina, a spy or even a detective. Though she was a natural reader with a profound faculty to wonder about things and create stories inside her head with an active imagination, writing never really occurred to her. Not until she became a mother of two.
Judy's Past Married Life
A year before graduating finishing her studies at New York University, Judy Blume got married. But it wasn't really a successful marriage after having divorced 22 years thereafter.
Her Writing Venture
Judy got bored with the suburban life she lived. So, she decided to develop an outlet for creative writing, as well as illustrating stories for children. Rather than treading the pavements, she trudged through mud with all the rejection slips she's had. It didn't stop her, though, and she continued writing until she was able to publish her own works with the first being Are You There God? It's Me, Margaret in 1970, followed by Blubber in 1974, Tiger Eyes in 1981, and a numerous novels for the teenage audience, breaking new ground in frankly treating several sensitive issues. She then moved on to writing adult fiction namely Wifey in 1978, graphically describing the limitations of gender roles bound by traditional marriage.
On Parenting
While Judy constantly received tons of mails from her avid fans and subscribers, opening up to her like she was their own mother, the situation was otherwise for her own children when they hit the age of adolescence. For one, her daughter Randy became sullen to her at the age of 16, deciding to trust someone else, telling them that her mother only wanted to hear the pleasing side of things. It hurt Judy, but she had to remain strong until she finally got through to her sweet daughter. Two years after that, the younger sibling Larry had his turn for rebellion. Everything fell into place eventually and since then, they were all able to discuss about matters concerning the family more openly. And there was one advice she was able to instill inside their minds and hearts – "My only advice is to stay aware, listen carefully, and yell for help if you need it." Indeed, her becoming more aware of the changes in her kids through the passage of time really helped her cope through the rough patches the same way awareness was able to help her kids be more responsible and courage enough to seek for guidance.
Judy Blume Today
She lives in New York City now with her new husband who is a nonfiction writer, George Cooper. She has now three kids and continues to write with her eldest, Randy.