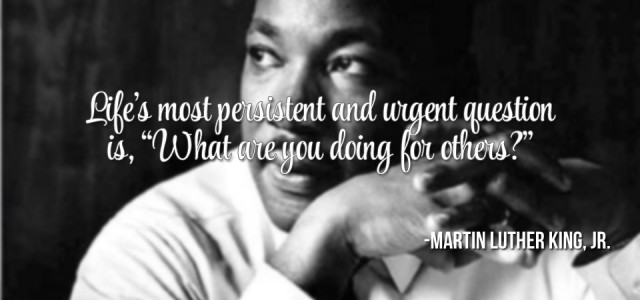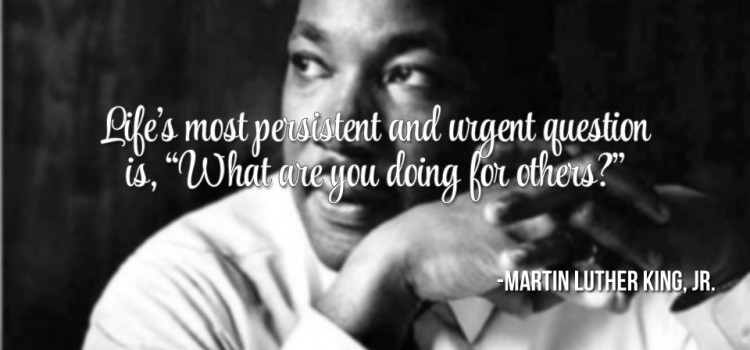 Life's most persistent and urgent question is, "What are you doing for others?"
– Martin Luther King, Jr.
Martin Luther King, Jr. (January 15, 1929 – April 4, 1968) was an American pastor, activist, humanitarian, and leader in the African-American Civil Rights Movement. He is best known for his role in the advancement of civil rights using nonviolent civil disobedience based on his Christian beliefs. In the United States, his birthday is marked by a national holiday, which falls on the third Monday in January. He was the winner of the Nobel Peace Prize in 1964.